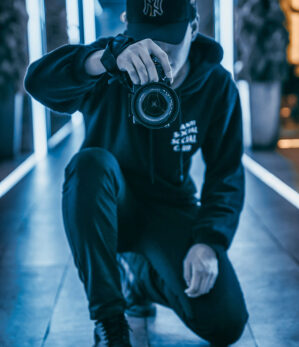 I'm

John Juele.
Developer. Gamer. Partner. Dad.
Location

California-based, New York-bred

Specialties

HTML/CSS, JQuery, JavaScript, PHP, MySQL, WordPress, Technical Project Management

Interests

Batman, Video Games, DC Comics, 80's Cartoons, 90's Hip-Hop & RnB

All the #'s

#hustle #grind #makingmoves

Creed

"Indifference to external events. Only seeking justice of one's own actions."

No Sleep 'Til Brooklyn.
Hello! I currently serve as the Web Director for an award-winning agency in New York City. I've partnered with brands and clients for over 20 years bringing dynamic web projects from "concept" to "concrete", building trusted relationships across multiple industries.
Portfolio + Success Stories
Service Offerings
Web Development
Engineering x Design
---
There are great web developers and then there are lazy ones. I'd like to think that after 20 years in this industry, I've become "very OK" at this craft.
Dynamic HTML5 Ads
Creative x Media
---
I make creative and engaging media by making text and images move on the screen. This generally leads to high conversion rates for your business.
CMS Platforms
Simplicity x Websites
---
Through the years, creating a website has been simplified to "point and click". But you're also running a business, so let us both focus on what we do best.
SEO
Higher x Rankings
---
The Search Engine Optimization landscape has become exponentially competitive. Let's craft the most effective strategy to improve your rankings.
Project Management
Effective x Efficient
---
I've been known to wear the Project Manager hat. Whether projects are "from the beginning" or "in the middle of a sh*t show", let's get it across the finish line.
Web Hosting
Uptime x Monitoring
---
Continue leading that Zoom call with the rest of the marketing team. Leave the website maintenance, monitoring and updates to yours truly.
Education
1978 - Present
School of Hard Knocks

I'm full of focus, man.
2017
Digital x Web x Business Certifications

2001
Bachelor of Computer Science

Development Packages
BRONZE
Website Monitoring + Alerts
1x Monthly Backup
Platform Updates
15x Development Hours
Small-Mid Level Websites
SILVER
Website Monitoring + Alerts
2x Monthly Backups
Platform Updates
25x Development Hours
Small-Mid Level Websites
PLATINUM
Website Monitoring + Alerts
Weekly Backups
Platform Updates
50x Development Hours
SEO Optimization Reports new
Social Media Management new
Service Level Retainer Packages require a sign-on minimum of 3 months.
For custom packages to meet your project requirements, please contact me.
By the Numbers
9
Real Estate Industry
The New York Times, The Washington Post, The Boston Globe, The Atlanta Journal-Constitution, The Palm Beach Post, The Austin American Statesman, The Orange County Register, Joyce Realty, Fillmore Real Estate
8
Jewelry Industry
Rhudy's Jewelry, Imperial Jewelers, Stephen Allen Jewelers, LaRon Jewelers, Raffi Jewellers, Eiseman, Gabriel & Co., Ballantyne Jewelers
6
Entertainment Industry
The Walt Disney Company, HGTV, SoBe Beverages, ViveKaterin, Arcade Beauty, The Jackie Robinson Foundation
5
Public Companies
Trader Joe's, The Blue Buffalo Company, Wisdom Tree, SIMON Premium Outlets, Wellness Pet Food
Kudos + Accolades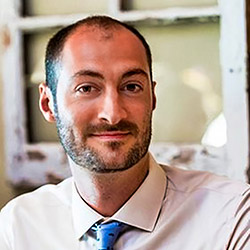 Joseph DeFranceschi
The Boston Globe
John led a Gabriel's team that was very responsive and solutions-focused to us as their client. John went above and beyond to communicate code changes, product updates and other information to ensure my company could manage our timetable and stakeholder expectations.
Cara May
HGTV Home Design
Like a Cadillac driving over a crater-filled road, John Juele provides the smart technical knowledge and chill confidence that keep things moving smoothly over the rough spots. He's skilled at managing priorities, negotiating for effective resolution and generally being the guy you want in the room when someone's disappointed, irritated or doesn't understand what they want.
Me at a Glance
If you've scroll down this far, thanks? Since you're here, here are my treasured hobbies and interests: Batman, DC Comics, Video Games, 80's Cartoons, 90's Hip-Hop & RnB Music.
Batman
DC Comics
Video Games
80's Cartoons
90's Hip-Hop & RnB Music
Contact + Collaborate
WHO John Juele
WHERE California
WHAT Web Development + Programming, HTML5 Ads, Search Engine Optimization, Web Hosting, Project Management
HOW Coffee x Energy Drinks x 4 Hours of Sleep > WYA?